About Jeremy Likness and Developer for Life
Quick Links:
About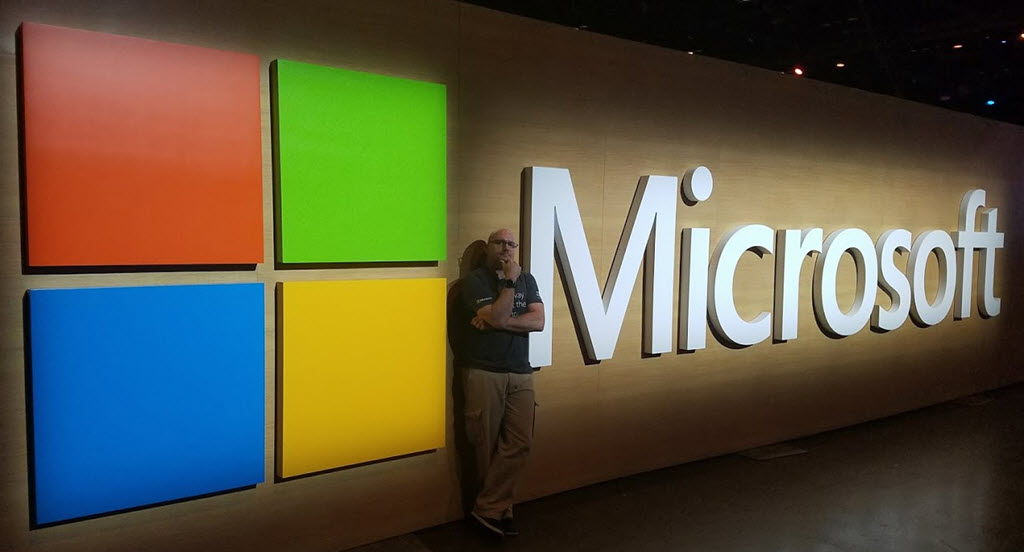 Microsoft Ignite 2017
My name is Jeremy Likness. I've been writing code for a long time… over 30 years! I am a developer for life.
My current mission is to empower developers to be their best. I do this several ways: connecting with community (both online and offline), creating and curating great content, and working directly with engineers. Keep up with my curated content by following me on Twitter. The content I create is mostly hosted here, on this blog!
If you're curious, I maintain this blog using markdown in a GitHub repository. When I check in the code, my free Azure Pipelines account uses the Hugo generator to produce static files that are deployed to Azure Storage Static Websites. Read the related articles: Hugo articles.
Some random facts about me:
I wrote my first program in BASIC on a TI-99/4A in 1982.
My first professional development job was writing software for AS/400 midrange machines using RPG in 1994.
I've written and co-authored several books.
I was diagnosed with young onset Parkinson's Disease in March 2020 at the age of 45.
I'm a devout follower of Jesus Christ.
I used to be a certified fitness trainer and specialist in performance nutrition and owned my own online business.
One of my many jobs was working in a pool hall and I've been a fan of 9-ball and One Pocket for decades now.
Welcome and enjoy!

---