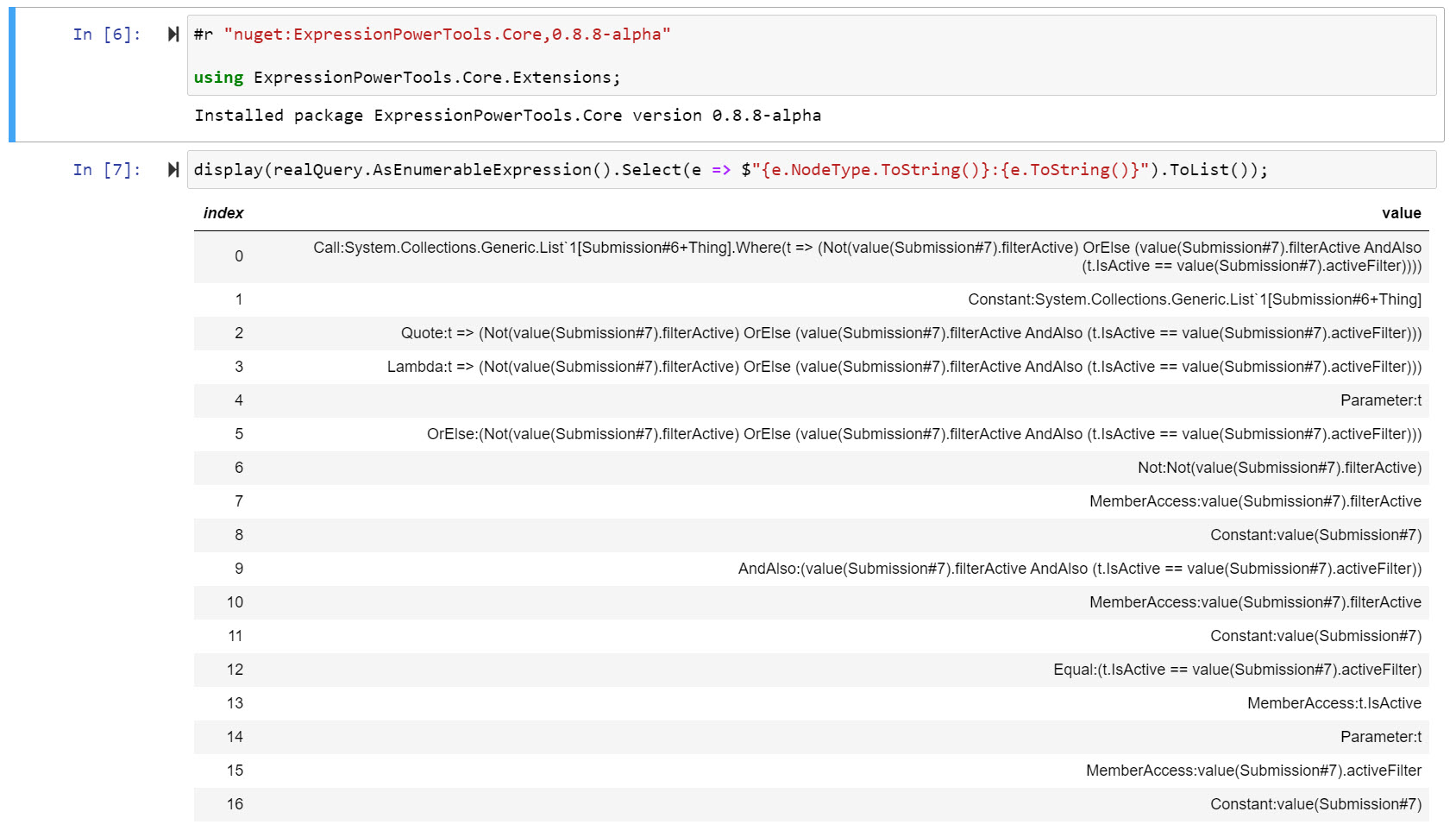 A diary of building Expression Power Tools, a library that helps work with expressions and queries. Includes the ability to deserialize and reserialize a query so you can write a LINQ query in a Blazor WebAssembly client and execute it remotely on an ASP.NET Core server using Entity Framework Core.
[
EF Core
] [
Blazor
] [
Expressions
] [
LINQ
]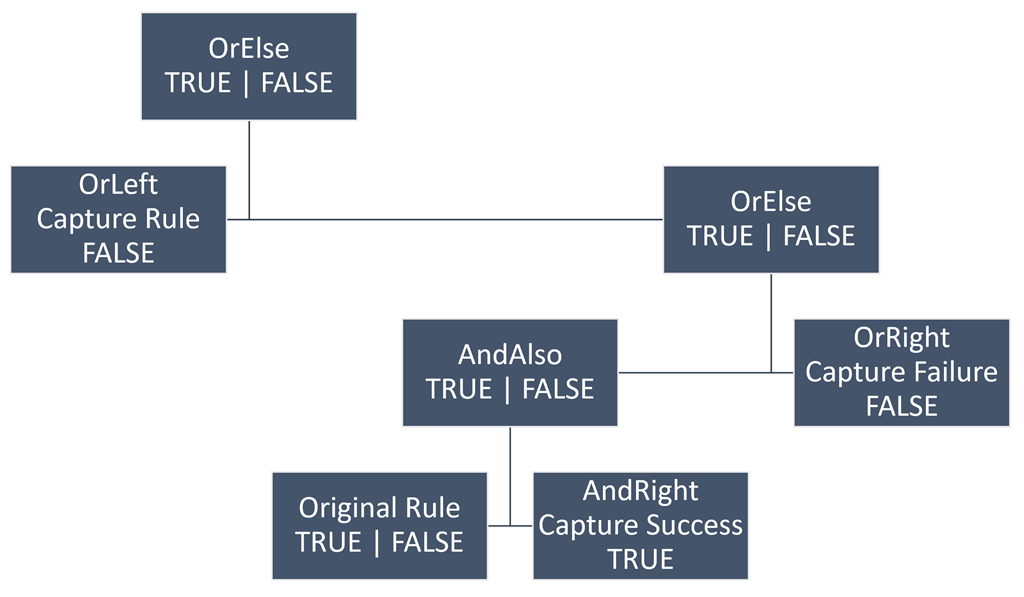 Learn how to build a custom query provider that intercepts the execution of IQueryable queries to snapshot and/or transform the expression. See examples of how to enforce an item limit and evaluate which parts of the filter succeeded or failed to provider the final enumerated result.
[
LINQ
] [
EF Core
] [
Data
] [
.NET Core
]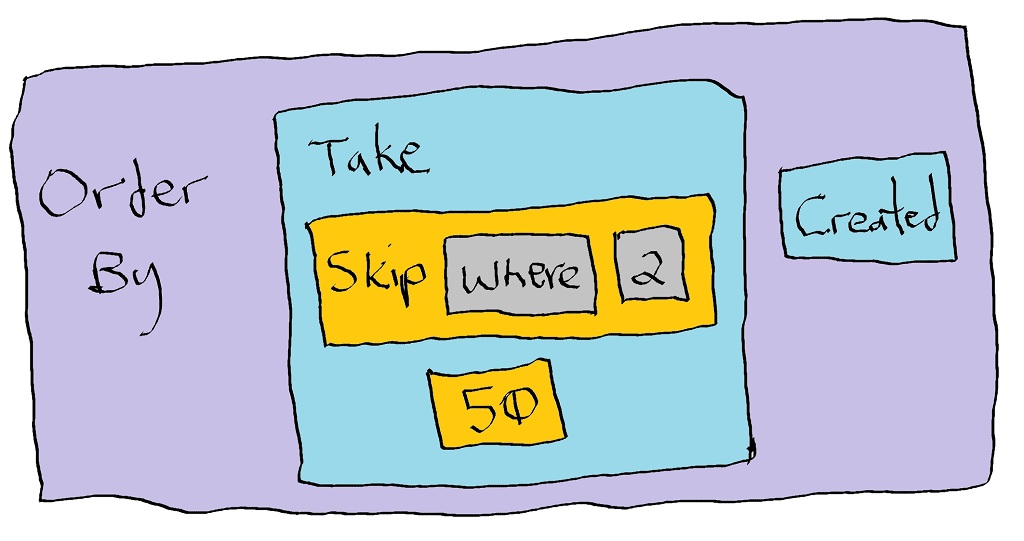 Learn how to parse the expressions behind queries using the built-in ExpressionVisitor class. After successfully parsing an expression tree, discover how to modify the tree and apply your own rules by implementing your own queryable host.
[
LINQ
] [
EF Core
] [
Data
] [
.NET Core
]